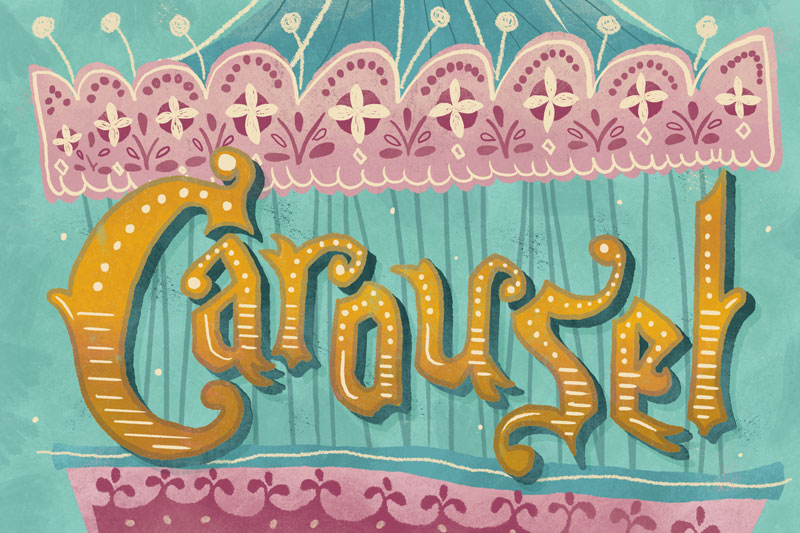 Carousel Brush Collection Cover Illustration
This cover illustration was the main thumbnail illustration piece for the Carousel Photoshop Collection. The design was inspired by Disney's Storybook Land attraction poster.
Initial Sketch
This is the initial sketch and foundation drawing for the illustration.
Carousel Horse
This Carousel horse illustration was created to highlight the texture capabilities of this Photoshop Brush Collection.

Carousel Horse Process
A rough outline of how I progressed throughout the process of this illustration. From left to right: Sketch, Color Blocking, and Final Texture/Detail Rendering.
Take a Peek at my Process